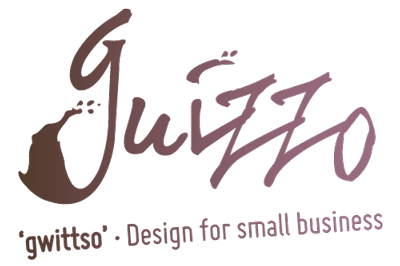 Hello!
We are Guizzo. We offer a new, friendly and transparent approach to branding & design
for start-ups and small businesses in and around Edinburgh.
Do you have work for us?
What our clients say: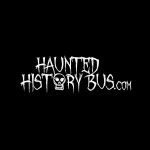 Chiara is a fantastic designer, we approached her at fairly short notice with a big project that involved logos, branding, graphics and sketches that most other designers would've baulked at taking it on, but she embraced the project, and managed to deliver it on time, and on budget, without making (too many!) complaints about our various calls and emails late at night to ask for edits!
Originally posted on 01/12/2018 on Google
Russell Shedden
Haunted History Bus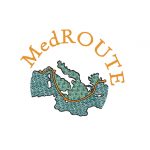 Chiara's logo for my Marie Curie MedRoute EU project is a travel in the history of the Mediterranean. It allows the visual to match with the imagination, accompanying the viewers along my Mediterranean 17th century route, and it describes exactly what the project means to be. The attention to the historicity of the map (along with a Tolkenian-like flavour) is what makes me more proud of having this logo for representing such a crucial project in my academic career . Least and not last, it sun-see colors bring fresh air to ideas mainly built in archives and libraries.
Many many thanks to Guizzo for the capacity of intuition and exploration of my work. 
Originally posted on 05/03/2018 on Google
Viviana Tagliaferri
MedRoute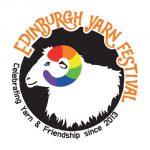 Chiara really helped us to look at the design work we'd done previously in a different way and to give us a unified look – thanks Chiara!
Originally posted on 05/02/2018 on Google
Jo and Mica
Edinburgh Yarn Festival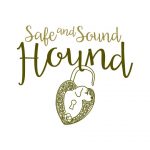 Chiara's intuition makes her more than a designer (albeit that I chose her on the basis of her inspirational designs) but also a guide, a mentor and an incredible support. I worked with Chiara from the very inception of my business, from designing my logo, my website, and ultimately my van, and from the beginning was in awe of her innate ability to translate my thoughts, no matter how incoherent, into a beautiful, tangible end product that encapsulated absolutely everything I could have hoped for plus more. I wouldn't dream of either using or recommending anyone else.
Originally posted on 01/12/2017 on Facebook
Heather Hiram
Safe and Sound Hound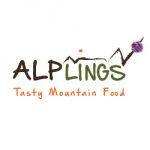 We are using Guizzo Design to help with our LOGO and ARTwork. Chiara, the owner shows a a real interest and has expertise and advise. It made real difference to our business. The pricing is right for a small business budget which is big + again. Thanks Chiara, the Alplings Team. (you're really a part of our team !!)
Originally posted on 3/08/2017 on Google
Martin Auer
Alplings
I have been working with Guizzo on a number of projects in the past year – some for my own business, some for clients of mine – and I can only highly recommend them! Chiara is a very creative and skilled designer, for digital as well as print, and she'll quickly grasp what your company is about and put it into beautiful designs.
Originally posted on 30/07/2016 on Google
Denise Strohsahl
Sandstonecastles Marketing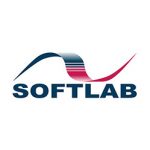 Chiara is a very talented person with the outstanding ability to identify the customer communication need and to conceive a communication graphic layout that also meet customer cultural background.
I have seen Chiara approaching three different project (different customer type, different markets, different media) and she always met the customer expectations and the given project timeplan.
Emailed to guizzo.co.uk on 4/05/2016
Michele Petrone
SOFTLAB S.p.A.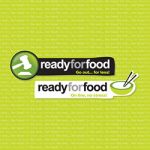 Chiara's is a talented graphic design artist, she produces eye catching and distinctive designs to a high professional quality both for print and for web. She was always willing to go the extra mile and is a friendly and approachable member of the team. I have no hesitation in recommending her.
Emailed to guizzo.co.uk on 4/05/2016
George Beaton
Readyforfood
Chiara has been doing graphic design work for At Home In Edinburgh for a few years now. Her designs are always fresh, interesting and professional and we are comfortable putting our brand in her hands. She has designed everything from our logo to our website, our flyers and our business cards. She is always enthusiastic and open to a new challenge. I couldn't recommend her highly enough!
Emailed to guizzo.co.uk on 4/05/2015
Vicky Cox
At Home in Edinburgh
I am not at all biased when expressing my opinion about Chiara and her work. It is true that she's a lovely, wonderful person, but her talent is at least as great as she is.
My website speaks for itself.
Chiara regularly meets and exceeds your expectations.
She is very professional, delivers on time, and is able to capture your needs when you still have difficulty in expressing them.
Her work is vibrant, contemporary, and elegant and it's a pleasure to work with her.
Emailed to guizzo.co.uk on 4/05/2016
Marina Barigelli
Sweet Memories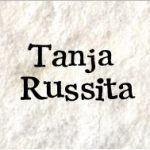 I worked twice with GUIZZO design and both times that was just a great experience. Chiara Cupini is attentive to details and perfectly understands what exactly I need, always find the best solution and exceeds expectations. Just search for my website to look at work I am speaking about. Definitely would recommend GUIZZO to anybody!
Originally posted on 8/03/2016 on Google
Tanja Russita
Illustrator
Thank you so much for the brilliant book cover you designed for me. I am extremely pleased with it.
May I also say what a pleasure it has been working with you and I will certainly work with you again when I need more book covers.
Thank you also for all the help you have given me as I have tried to build my website.
Emailed to guizzo.co.uk on 3/11/2015
Bernard Gallivan
Writer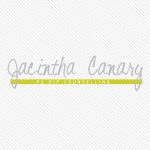 Chiara is a very professional media and communications specialist.She is smart,organised and extremely creative. She also has an amazing eye for detail.She will certainly deliver a service beyond your expectations.
Emailed to guizzo.co.uk on 6/04/2015
Jacintha Canary
Counselor