What's a logo, really?
It's the first and most important piece of your brand identity.
It says who your company is. It's your company's face and signature.
It's fundamental that you understand this when asking your logo designer for an estimate: A logo should be unique, there is a lot of research involved to make sure no competitor and no other company uses a similar logo and can be mistaken for you.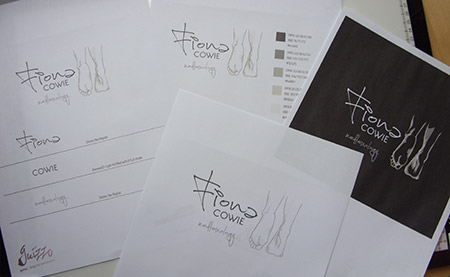 What should you request from a designer, and what should you provide?
It's important to recognise that you will play a big part in the creation of your company's logo. It's your business we are talking about after all, nobody knows it as well as you do. So, expecially at the beginning it is important that you work together with your designer.
You should provide any previously used colour, font and image to start with, because continuity is the best way to fix your company in peoples memory.
Then you should communicate your company's objectives (what you want to achieve), target audience (what is the type of clients you want to reach), and main competitors (you want your logo to be different from and better than theirs).
It's also a good idea to give examples of what your taste is, by providing three to four logos you either like our hate. It doesn't matter if they are not from your industry.
And that's you.
With all this, the designer will be in a good position to do a great job.
Now. What should HE or SHE give to YOU?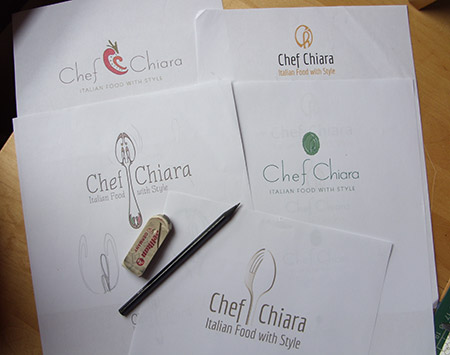 Regardless of the price you are paying, expect to get:

There are additional elements you could get when buying a logo, depending on the price you pay:

For example different image files ready for you to use, a colour palette, a guide for your font or a full application manual. These will help you or your future designers to make a good use of your brand, . These are all nice to have, but make sure you definitely get everything listed in the three points listed above.
An original, bespoke image (whether it is a logotype – made by words only, or a logo – consisting of an image plus text).
A good trick to make sure your logo is unique is to run a Google image search, typing (for example) "BUY FLORIST LOGO" and see if something suspiciously similar comes up.
A vector file (.eps, .ai or a vector .pdf) of your logo.
There will be a post soon about the difference between raster and vector files, in the meantime you can read this (http://www.ucreative.com/articles/how-to-explain-raster-vs-vector-to-your-clients/).
This is VERY important!
A vector file will allow you to reproduce your logo in any size and media you want, it will most likely be a a file you won't even be able to open, but keep it safe, any designer or printer you'll work with will ask for it.
The full rights of your logo.
This is the other important point: you must have full rights to use your logo, the image of your company has to be at your disposal, forever. This comes automatically with any professional designer, but it's one of the common issues when buying a logo online for a few pounds. If you don't have full rights to use your logo, you can be charged for any time you need it, which is just foolish!
How much should a logo cost?
This, even after over 15 years in this industry, is a very hard question to answer:
It depends on the size and turnover of your company (the bigger and more profitable you are on the market, the bigger the required initial research and the importance of getting it right), but also on the scope of the project (e.g. if you'd like any of the additional elements mentioned above or if you take over part of the initial market study yourself).
My suggestion is: Now that you have the tools you need to know if what you are offered is right for you, simply ask for more than one quotation and find out what the best offer is for a great logo design.
To find out what I offer and charge at Guizzo and to see a gallery of logos we designed click here.