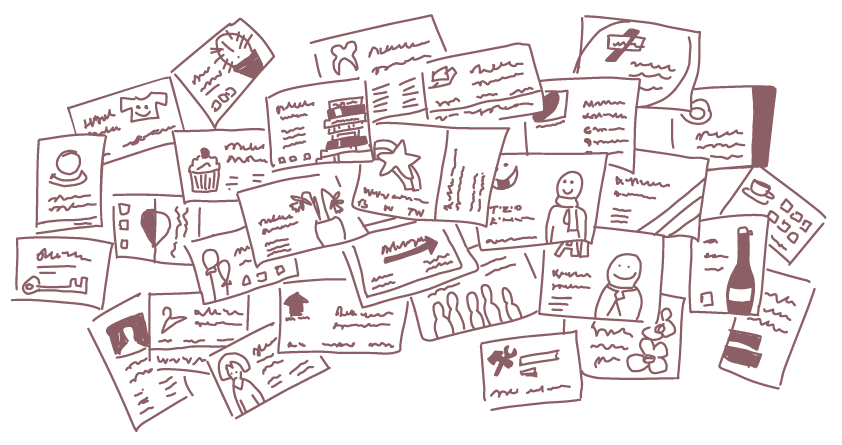 Yes I know, your business cards, like mine, have been sitting in a drawer for the last two years of pandemic. You used to have an office while you now work from home, or you have downsized.
Now that you are starting going to networkings and meeting people in person again, you are wondering if the money you need to spend to update your business cards is worth it in this now highly digital era.

I think business cards are still a very useful tool for any small business, here is why I do, and How to get the best business cards for your small business
Why I still think a small business should have business cards:
You can leave them in shops and such.
You can give some to your precious referrals and friends.
They hold all of your contacts in one single handy place.
You can always carry them around with no effort.
The large choice of style and paper allows you to show your style and ethos in just a small 5.5×8.5cm piece of paper.
They are the most affordable piece of printed communication to replace if your details change.
What size should you go for?
There are many possibilities when it comes to business cards size, and while I went through a passing love for square cards and odd sizes, after 20 years in the field I came to understand that business cards are one of those categories (like websites) in which aligning to the standard brings you more benefits than being too original.
Don't get me wrong, do unleash the full potential of your brand through the design, paper choice and finish, but I suggest you keep the size standard for one simple reason:
That's the size wallets and cards holders are made for, and if you are in that size and you "fit in" your card gains many more chances to be kept for longer and not get ruined or lost by poking out of its pocket.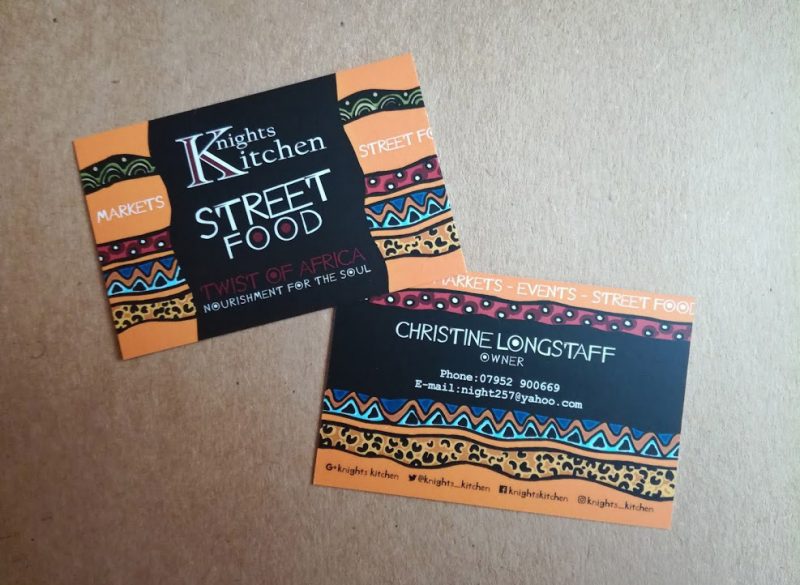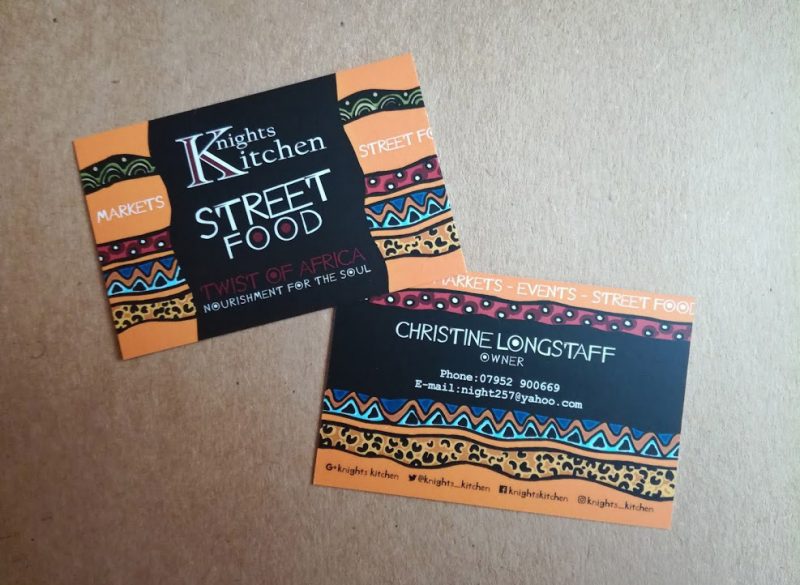 Front only or front and back?
My humble opinion? Absolutely front and back!
For a small increase in price you get twice the product, and much more use for your cards.
You can:
Use the front for corporate contacts and the back for personal details: yours and your employees if you have them, so the front will be the same for everyone, the back will be personal.
Use the front for your logo and strap-line only, the back for contacts: this solution is particularly useful if you leave your cards in card displays or around in shops and offices, as it allows you to show your logo nice and big without having to reduce the space for the contact details.
Use the back to list your services: Service based business (yes, like me!) often struggle getting people to know all they can offer, with their main services being obvious, while many others are never fully promoted. A business card is the perfect chance to offer "the full menu" right from the greetings!
Use the back as a fidelity card: This is good for shops and cafes, and gives your clients one more reason to hold on to your card, you can offer a free goodie when a fully stamped card is returned.
Use the back to showcase your products: It's common for photographers and artists, but could work for many more categories, proving that your products look nice and don't change too often. In this case you will have to print the back of you card in multiple designs.
Use the lightest colours of your branding to design the back, so you have a place with all your contacts to leave someone a handwritten note, this is useful if you meet people at events and need to give an appointment, for example.
As you can see there are many uses for a little square of paper if the other side has all people need to know to recognise your company and get in touch, why waste this chance?
Design guidelines:
I won't bother you explaining why you shouldn't use predesigned templates and clip arts, its pretty easy to understand that it's confusing for someone to receive two business cards that have the very same design but belong to different companies.
If you don't have the budget to pay for a designer than follow these basic guidelines, if you do work with a designer, than you can be cheeky and check on him/her by these 😉
1 margins:
I'll never say this enough: 4mm margin all around your card is the minimum you should leave if you want to look professional, getting too close to the edge makes it risky to print, because your design could get cut off when the cards are printed, and give your cards immediately away as not professionally designed.
2 hierarchy:
The most important things, like your name and role and website should be bigger than the rest, social media handles should not rule the place.
Remember that colours contribute to the hierarchy as well, so if all your text is black and your social media icons are the only information in bright colours, those will rap each people before your website, and email, and phone number. If you do it make sure you intend to.
3 Consistency:
Use the same font and size for all text of the same category.
For example the size could decrease gradually from your name, to your role, to all the contact details, and grow bigger again for your website, but you shouldn't make the email smaller just because the line is too long, if you reduce the email, you reduce all the other contacts accordingly.
Abbreviations and punctuation, these should be coherent as well: if you write tel. then it should also be mob. and Fb. Insta. if one is in full, they all should be.
If one has a colon (:) they should all have a colon.
If one starts with a capital letter, they should al start with a capital and so on.
4 Readability:
Once the design is done print it out in real size, cut and glue back and front together to get a feel for the thicker paper, size, and mainly see the actual fonts size (or ask your designer for a mock-up).
This is very important due to the limited space in business cards that will push you to reduce your images and fonts a lot.
By holding the closest thing to the real one in your hand you'll be able to make sure everything is readable and if you go for a laser printed proof, you'll have a decent (if slightly darker) reproduction of your colours as well.
That's us!
I think this is all you need to know to get good business cards, then you can enjoy the vast offer of printing style and paper available and see what better reflects your business style and values: are you for recycled? Glossy? Craft paper? Every choice you make speaks for your business 😉
Please get in touch for any more information, for a quote of if you think I got something wrong or missed something, I'd love to hear from you!